While Valentine's Day dates all the way back to the 5th Century, and Leslie Knope invented our favorite spin-off holiday Galentine's Day back in 2010, we're here to tell you that 2019 is the year of the Corporate Valentine. Leslie showed us that you can take the traditional romance out of this holiday and celebrate your female friendships in a meaningful way. (If you have no idea what we're talking about, the gif below pretty much covers it.)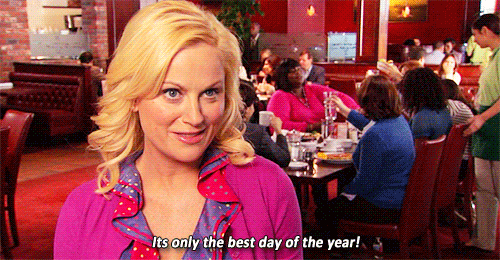 So if Valentine's Day is for lovers and Galentine's Day celebrates our ever-important friendships, can we still show our clients some love this February? 

Our expert Corporate Concierge says yes--and even lays out three work-appropriate ways to have your most important client, partners, and vendors seeing stars. 

PRECURATED GIFTS 
Our three amazing MINI BOXFOXes in our Valentine's Day collection are the perfect small gestures to send to your corporate contacts. Even with names like GALENTINE'S, HEY HOT STUFF, and LOVE YOU, MEAN IT, you can still keep the messaging professional and on brand - they won't ever see that tongue-in-cheek box name!

Instead, your recipient will open a thoughtful and fun gift, with a special hand-written note from you. Plus, they'll think of you fondly whenever they smell their Voluspa candle, take a nibble of chocolate, or wear their festive, spicy socks! 
BUILD A BOXFOX 
Have an extra special client relationship that you want to curate to? We have an amazing variety of products on BUILD A BOXFOX that range from Valentine's pink, red, and purple to evergreen product favorites that are sure to be a hit.

You can curate to a specific theme, stick to a set budget, and send your BOXFOX to any and everyone on your list: from your internal accountant that always processes your reimbursements the same day to your favorite client who just placed another huge order with you!
CUSTOM SUITE 
Want to really show your clients some love? Custom gifting suites, from products sourced just for you and options to include your logo, are our love language. 

Email concierge@shopboxfox.com for any and all inquiries! We'd love to curate a gifting suite for all orders 25 boxes and up.